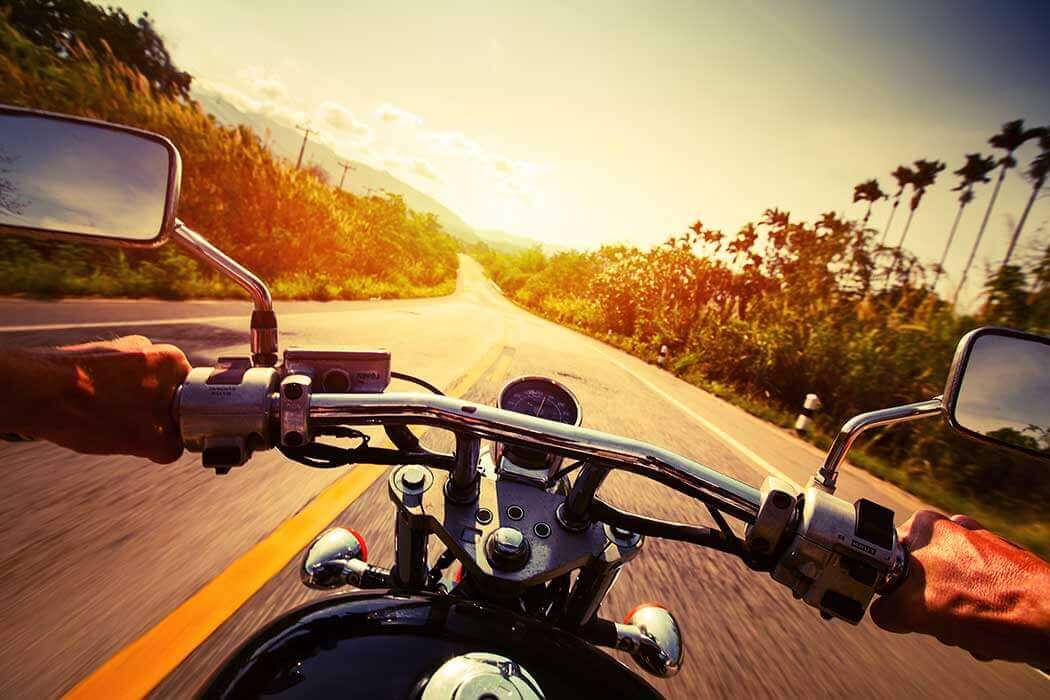 Motorcycles aren't just for recreational riding. Many people are taking the initiative to save money by driving their motorcycles to work every day. June 18th has been designated as International Ride to Work Day. Many motorcycle organizations hope that by drawing attention to just how popular motorcycles are on the road at all hours of the day, people are more likely to be safety conscious while they are out and about. It is essential for all driver's safety to learn to share the road with motorcycles and scooters.
West Hollywood Motorcycle Lawyer
Even with all of the safety measures in place and with all of the precautions motorists take, accidents still occur. Having a West Hollywood Motorcycle lawyer on your side is essential. Especially, when it comes to protecting your rights and making sure you get the compensation you deserve if an accident does occur. Never take a chance with your future. An accident can affect your ability to work and even how you handle yourself while you're on the road.
Ride to Work Day
There a many reasons that people are choosing to ride their motorcycles to work more often. Both men and women alike are choosing motorcycles as their favorite mode of transportation. Riding motorcycles to work or for play offers a variety of benefits.
Saves money – motorcycles get better gas mileage;
Less wear and tear on other vehicles;
Less confining than being inside a vehicle;
Easier to maneuver in traffic;
Improved mental outlook; and,
Saves time – especially when trying to find a parking spot; and,
Every person has their own reason for wanting to ride, but almost everyone will say riding provides a feeling of freedom that you just don't get when you're riding in a car.
Raising Awareness Saves Lives
By raising awareness and observing safety guidelines while riding, drivers can help save lives on the highway. Especially when it comes to motorcycles and scooters. All motorists can benefit from the following important recommendations and guidelines:
Always wear a DOT approved motorcycle helmet when riding;
Attend driver safety classes as necessary;
Be aware of your surroundings;
Don't try to show off or drive erratically;
Make sure all of your lights and turn signals are always in good working order;
Don't drive distracted;
Always signal when changing lanes;
Keep your vehicles well maintained;
Be observant at all times; and,
Maintain a safe speed.
A quick glance in your mirrors and out your windows will also help you remain aware of where other vehicles are. This helps you to adjust your speed and position when necessary.
If the unthinkable happens and you are involved in a motorcycle accident, you will need a West Hollywood Motorcycle lawyer who knows the law and understands what you will need to win your case. At California Injury Attorneys, your needs are the priority, not the option. The office is open from 8:00 AM to 5:00 PM, Monday through Friday.
If you have an emergency, you can our office at 323-999-HELP for immediate 24/7 service. There is a Live Chat option available on the website for your convenience. There is no obligation when you make your appointment for a free consultation.
You won't pay unless the attorneys win your case. If you live or work in the Los Angeles area and you ride your motorcycle or scooter to work, add California Injury Attorneys' number to your speed dial. Protect your rights and hire the attorneys who are always ready to go to work when you need them the most!
The information on this blog is for general information purposes only. Nothing herein should be taken as legal advice for any individual case or situation. This information is not intended to create, and receipt or viewing does not constitute, an attorney-client relationship.