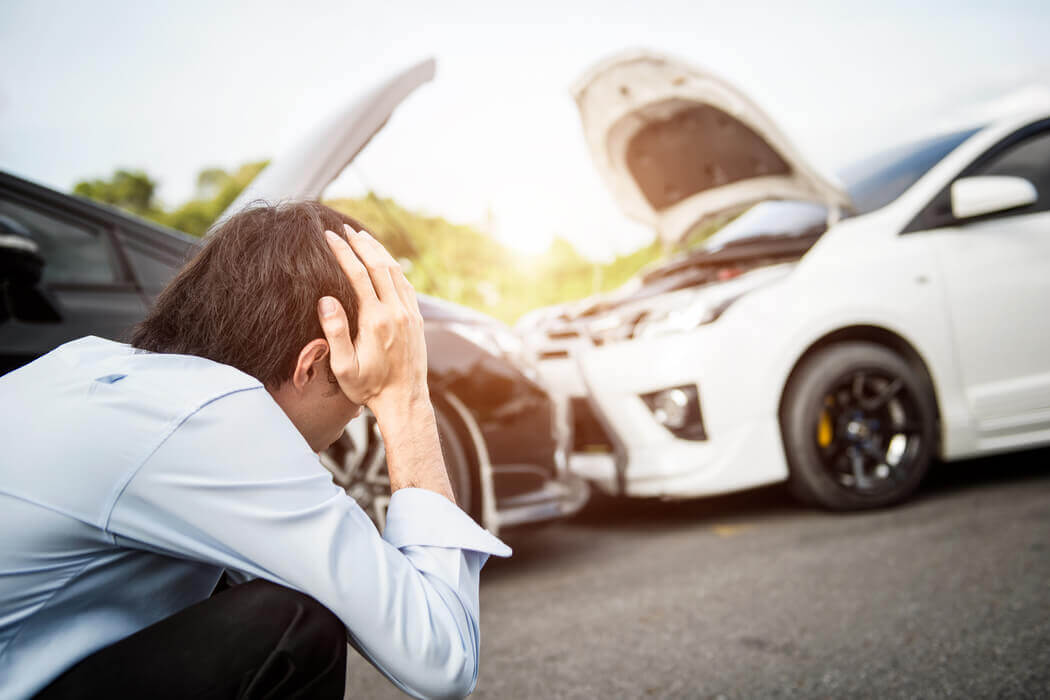 Emotional distress can be difficult to prove after an accident, because it does not often leave any physical symptoms. Psychological pain and suffering is a serious result, and deserves consideration in the litigation that follows an accident. The emotional distress often lingers long after physical injuries have healed. But, it can still be hard to prove this kind of pain in a court of law. A skilled personal injury lawyer can help you prove emotional distress, and there are a few key components to consider when you want a settlement of this sort.
Get an Expert Opinion
A doctor or psychologist will be able to offer a professional opinion about whether or not a person is experiencing serious emotional distress as the result of an accident. These doctors may be able to provide a written note to support a plaintiff's claims. In other cases, the doctor or psychologist may actually come to court to testify as an expert witness. These professionals are uniquely qualified to determine whether someone is experiencing emotional pain from an accident. Their testimony can go a long way toward proving the psychological harm, and such a professional should be consulted in every case of mental pain and suffering.
Physical Symptoms of Emotional Distress
In some cases, emotional pain may bring about physical symptoms. Patients who experience extreme psychological pain may develop ulcers, nausea, chronic headaches, stomach pains, and other signs of anguish. A doctor, psychologist, or other medical professional is also important in document these kinds of symptoms. If you experience distress because of an accident, get in touch with both a personal injury lawyer. As well as a doctor as soon as possible to start documenting your case. The better your professional records, the more chance you will have at proving your psychological pain in a court of law.
Track Duration and Intensity
Medical professionals can administer tests to track the level of a patient's emotional trauma. Having these kinds of records can help establish a measurement for the severity of pain. Categorizing the type of trauma a patient has experienced can help give legitimacy for a case. For example, post traumatic stress, anxiety, and other psychological issues can be specifically diagnosed and tracked. Once your medical professional has diagnosed your injury, keep track of how long the symptoms persist. In addition to whether they get better or worse over time.
How Severe Was the Accident?
While there are some exceptions, simple fender benders generally do not often make for compelling emotional suffering cases. Life threatening accidents or especially violent accidents are much more likely to yield a settlement for mental anguish. If you have questions about whether or not your accident was severe enough to yield a settlement, reach out to your Los Angeles personal injury attorney today. An experienced attorney will be able to determine whether or not your experience gives you a high likelihood of winning a legal case.
Personal Injury Lawyers Who Can Prove Emotional Distress
Call (323) 999-HELP to contact our winning team at California Injury Attorneys if you have endured emotional distress because of an accident. Our hours are 8:00 AM to 5:00 PM, but we are available 24/7 to take your call. We even offer a LiveChat on our website so you can get the answers you need right when you need them. Best of all, we offer free consultations, so there is no fee unless we win your case. Our team is confident in our abilities to prove emotional distress. So much so that you do not pay us unless you receive financial compensation. Reach out today to start the process of proving your claim.
The information on this blog is for general information purposes only. Nothing herein should be taken as legal advice for any individual case or situation. This information is not intended to create, and receipt or viewing does not constitute, an attorney-client relationship.